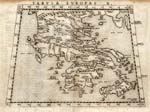 Tabula Europae X. (Greece)
by Girolamo Ruscelli
c.1561.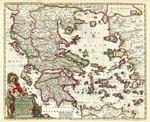 Archipelagi et Graecaei Universae Tabula
by J. Janssonius
Amsterdam 1670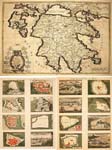 Peloponnese and Ionian Islands
with town plans and birdseye views
by Hubert Jaillot
Paris 1696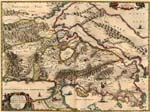 Attica
by J. Janssonius
ca.1650.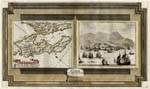 Corfu, 1729
Pierre van der Aa
collection of M.I.E.T.




Corfu, 1734
Gerard van Keulen
collection of M.I.E.T.